This is a great  Spring recipe using fresh new nettles and 3 cornered leek or ramsons (wild garlic).
Serves 6
Just over 1kg spuds (choose a floury variety such as King Edward or Maris piper)
300g plain flour
2 egg yolks
A bunch of nettles
A bunch of three cornered leek
50g Parmesan
Salt
Wash and blanch the nettles in salted boiling water for 1 minute. Drain, squeeze out as much excess water as you can from the nettles and chop them finely. Chop the three cornered leek finely.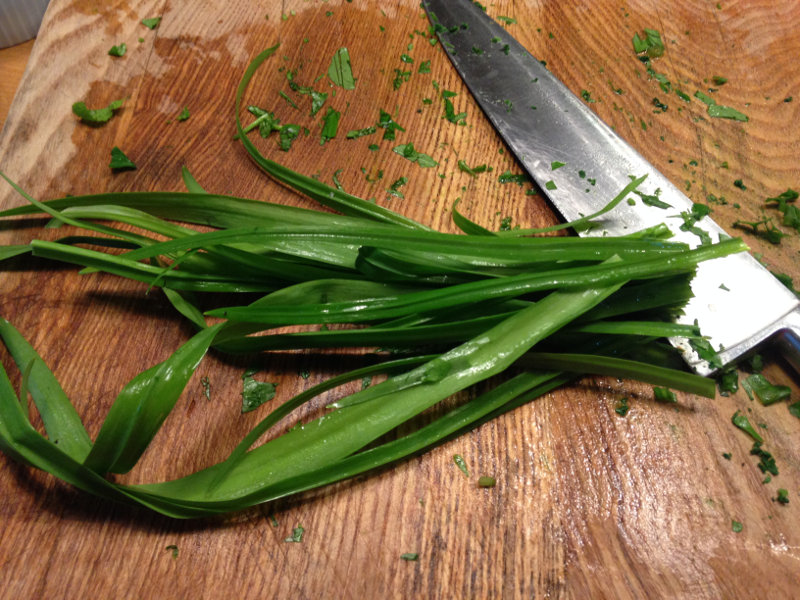 Bake the potatoes in their skins on a bed of sea salt at 180°C.  Peel the skins and pass the potatoes through a potato ricer. Put the potato into a large bowl.
Add the flour, egg yolks, chopped nettles and three cornered leek, grated parmesan and salt.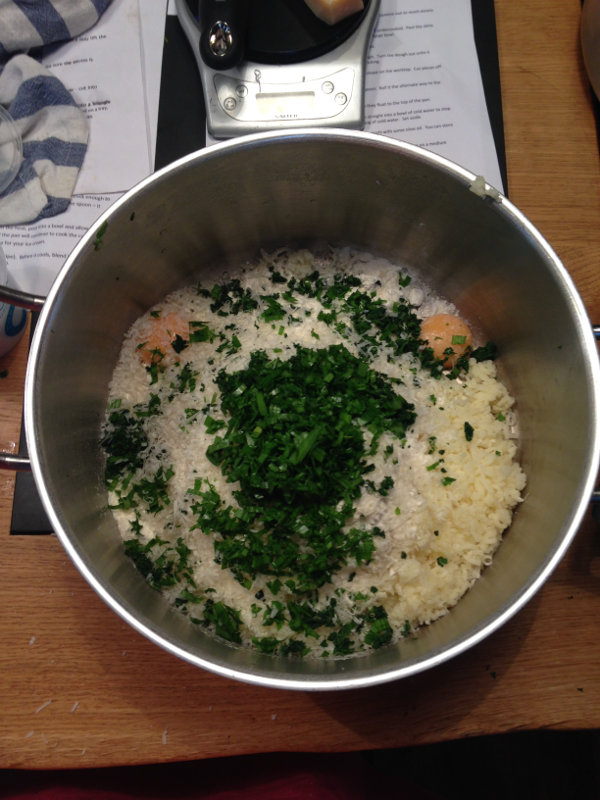 Bring together all the ingredients with your hands to form a dough. Turn the dough out onto a floured worktop and knead it bringing in plain flour to stop it sticking.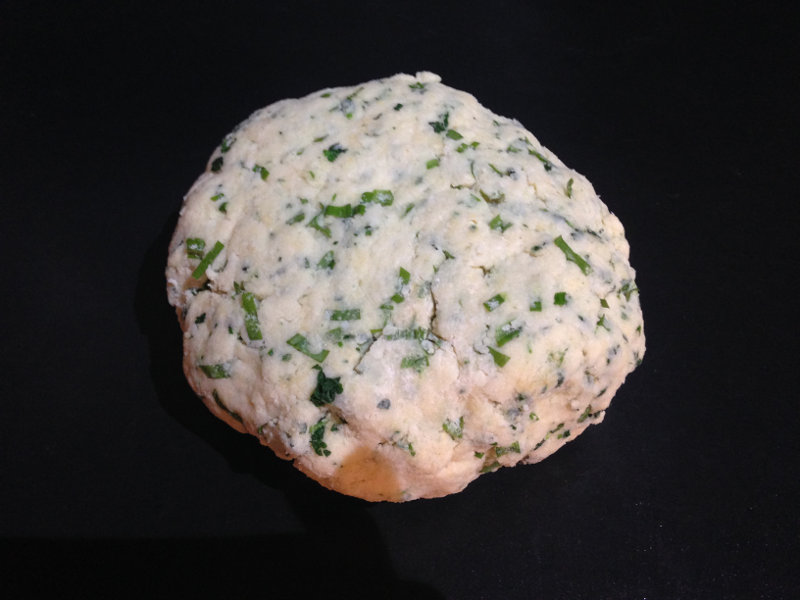 Break off small balls of dough and roll out into a long sausage shape on the worktop. Cut pieces off the 'sausage' all the way along.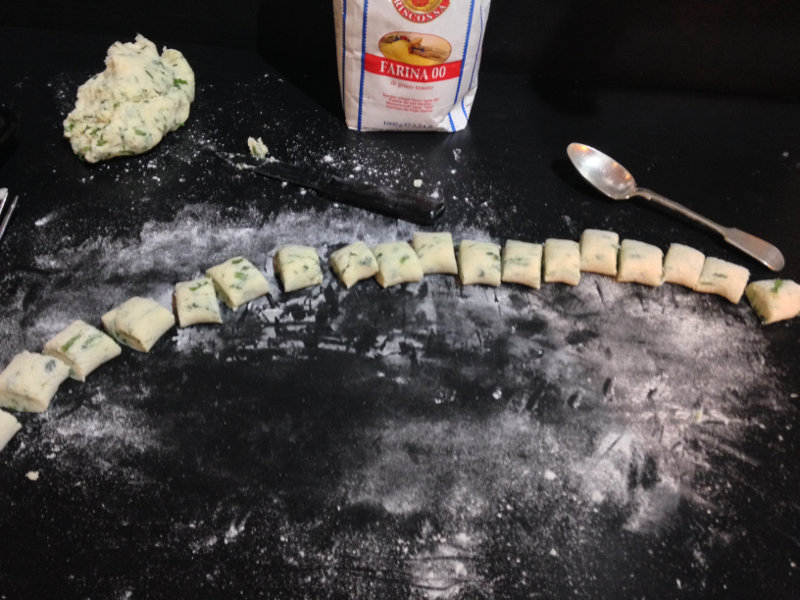 Roll each piece up the back of a fork using the back of a teaspoon. Roll it the alternate way to the knife cut to get the lines across the gnocchi.
Blanch in boiling salted water. The gnocchi are ready when they float to the top of the pan.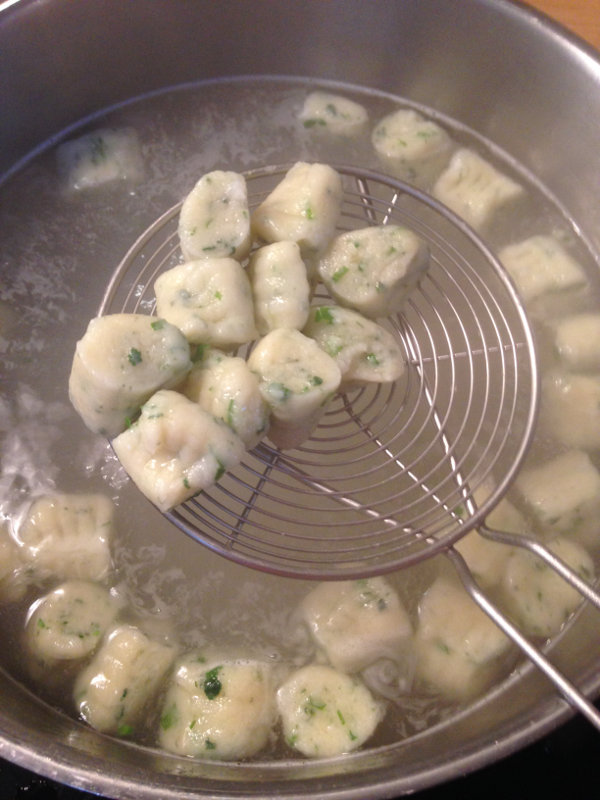 Either serve now or if you want to use them later put them straight into a bowl of cold water to stop them continuing to cook, drain and run through a further jug of cold water.  Set aside.
If you want to store them drain off the water and mix the gnocchi with some olive oil. You can store them like this overnight in an airtight container in the fridge.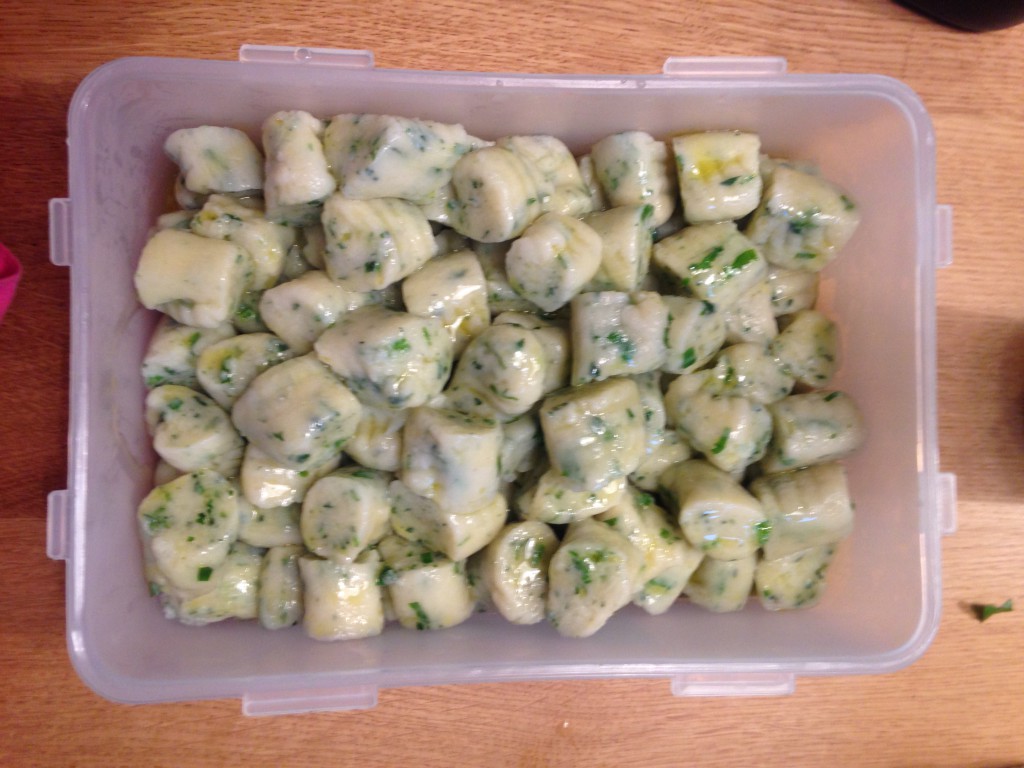 When you want to serve the gnocchi heat some butter and olive oil in a frying pan on a medium heat. Add the gnocchi and sear each piece until golden, turning once during cooking.