"One of the best culinary experiences I ever had was in Cornwall with @FatHenForager"
Xanthe Clay, The Telegraph
FAT HEN IS A CELEBRATION...
...of wild food and cooking and a coming together of people to enjoy the outdoors, to create fabulous food from nature's humble ingredients and to eat together in great company.
ABOUT FAT HEN
Fat Hen was established in 2007, by Caroline Davey, and has been an evolving project with it's central aim of breaking down the barriers between the kitchen, the outdoors and the dining table.   Caroline works alongside talented chefs to create fabulous dishes showcasing ingredients sourced from the wild.
Fat Hen has been chosen as one of the top ten best foraging courses in the UK by Countryfile Magazine and has been chosen by the Telegraph as one of 10 incredible holidays that offer a true taste of a destination. The National Cookery School Guide has also chosen Fat Hen in its top 50 cookery schools in the UK.
Fat Hen is also the vernacular name for (Chenopodium album). Fat Hen was once an important staple crop 2,000 years ago, with the leaves being used like spinach and the seeds providing a nutritious grain. It is still cultivated in northern regions of India but treated like a weed nearly everywhere else. Fat Hen is one of many wild greens we use on our cookery courses.
dedicated to using wild food
FAT HEN CHEFS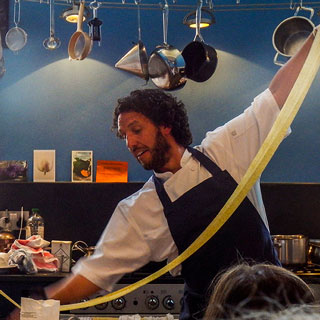 Mark Devonshire lives in north Cornwall and has been working with Fat Hen since 2010. Mark has always had a love of good food and is a firm advocate of local ingredients and promoting our great British produce. He began his career under the tutorage of Rick Stein at The Seafood Restaurant in Padstow and spent 17 years there, the…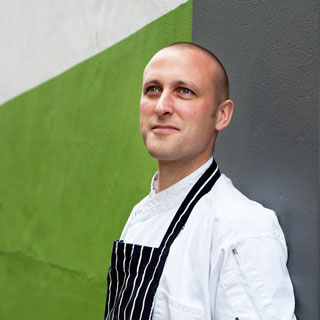 25 years ago Robert started cooking at Cranks vegetarian restaurant in Devon, where he soon fell in love with 'slow food' and using local vegetables in season. From there he worked in a succession of high profile restaurants including Jamie Oliver's 'Fifteen' and 'The Lansdowne', moving to Cornwall to head up 'The Gurnards Head' and then more recently to open…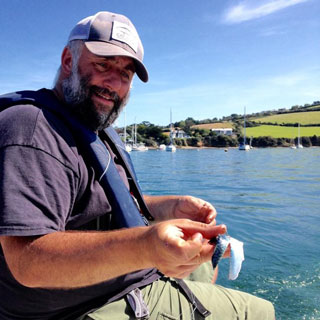 Justin is a training advisor at Penwith College. He has worked as a professional chef for over 17 years and a college lecturer more recently. He headed up 'The Beach at Sennen' and the popular 'Lime Tree' in Penzance and has been awarded Michelin Guide entry. He ran his own restaurant for many years and loves to cook with local…
The truth
Clients say
"I enjoyed the weekend so much!! The team were fantastic, the premises are wonderful and the weekend was really well thought out. My mum and I were raving about it the whole drive home."
Thank you so much for a wonderful day today – Lance and I enjoyed every minute.
"Thank you Caroline for the recipes and for the fantastic Forage, Cook and Feast Day, It was informative and fun and very tasty, I couldn't believe that you could produce such amazing food from wild ingredients. I will be booking another course soon!'
"I cannot begin to tell you how much I enjoyed the three days I spent at Fat Hen last week, such revelations! You managed to make it interesting, relaxed and educational and also very tasty! I learned some useful skills for when I go wild camping, I just need a shot gun for the rabbits and a line for the mackerel! You had a fantastic team in the kitchen, so kind, helpful and fun!"
"We had such a fabulous time, thank you for making it such a memorable (and delicious) weekend!  We'll definitely come to another one."
"A huge thank you to you and Mark for the most wonderful day. I really feel that I have gained both skills and knowledge, but above all, a great deal more confidence in working with fish. It was such a privilege to work with two such inspiring people, both sharing an obvious love and passion for fish and foraged ingredients, with mutual respect for each other.   I am sure Mark's college students appreciate how fortunate they are in having such a talented tutor."